Ever wonder: What's your homeschooler's learning style and why does it matter?
What's Your Homeschooler's Learning Style and Why Does it Matter?
Join Sabrina for a look at different personality types in homeschooled students.  Anyone who knows Sabrina, knows that she understands the world according to shoes. Sabrina loves shoes. Homeschoolers can be understood through the lens of *shoe-ness*.
Understanding our children's internal *shoe-wiring* can help us make wise choices in homeschooling them.  A teaching approach that works beautifully for one child may fall flat for another.  What's your homeschooler's learning style and why does it matter?
(This post is a adaptation and combination of an earlier 7SistersHomeschool.com Series that had been broken into Part 1, Part 2 and Part 3.)
You could say that there are 3 personality/shoe/learning styles for homeschoolers. These are:
SNEAKER KIDS:  Learning Strategies for your kid who craves a team
Some homeschooled kids are like sneakers.  If they can find a team to join it makes them happy.  They are designed for activities.  Their constant cry is, "Mom, can I have a friend over?"  They are the kids who live for co-op, or homeschool group classes or homeschool clubs.
Encouraging your Sneaker Kid to work on independent schoolwork can be a challenge.  It's important to understand that your Sneaker genuinely NEEDS activity and interaction with a team.
While activities with a parent are fun and educational, a Sneaker craves additional interaction beyond his own family.   If a parent puts a little effort into networking, Sneakers not only enjoy themselves more, they actually learn better.
While most homeschool families seek socialization, it's even better if some of their core academics involve groups as well.  The actual learning of history, science, or literature is more successful in a co-op, a book report club, or a field trip group.
When I enrolled one of my Sneaker Kids in a weekly class at our umbrella school, he began to read his assignments more carefully.  His independent work at home became a vehicle by which he would interact with his "team" in class each Thursday, and that
motivated him to put extra effort into his research and proofread his work.  Sure, he loved project days the most, but even things like vocabulary lists and map assignments were completed with greater focus when we recognized the importance of activity and a group setting for my little Sneaker.
Got Sneakers?  Here are some 7Sisters courses that my Sneaker kid enjoyed in his group classes:
WORK BOOTS – Learning Strategies for your kid who is set on a certain career
Some homeschool kids seem to be born 30 years old.  They emerge from the womb putting the final touches on their resume.  It's more than wanting a paycheck; some kids truly long to be grown up and hold a particular job.
I have a son who was born wearing Work Boots.  My boy, *Boots*, has never bought into the *Being a Student IS Your Job* maxim, either.  It's been a challenge to keep his education well-rounded as we homeschool through high school.  He only wants to study things that will apply directly to the career he wants to pursue.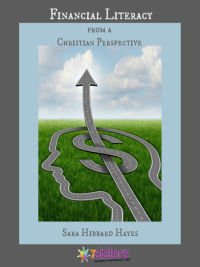 Maximizing God-given potential by providing opportunities unique to my child's gifts and interests is one of the joys of homeschooling, but providing a well-rounded education is also my responsibility.
Homeschooling "Boots" has meant carefully examining what "well-rounded" really means, and adjusting my own thinking:  the most well-rounded education I can provide is one that teaches my child to be a learner and a thinker.  If he understands how to learn and to think, he is prepared for whatever endeavors he will pursue in life (whether he had that nailed down at age 14 or not!).
If Algebra II doesn't seem to fit into Boots' career plans, I can pull rank and simply require him to do the lessons anyway.  But sometimes kids are right when they say, "I'm never gonna use this stuff!"  It's better to have a legitimate answer for a legitimate complaint. 
A person who is a learner can recognize that some things will be more difficult to learn than others, and that being able to diligently persevere and look for a variety of helps in mastering material is a vital life skill.  If I help *Boots* recognize those truths, he will emerge from homeschool with a well-rounded education, ready to be wise and to learn new things as the need arises for the rest of his life.
How can you help your homeschooler become a  truly well-rounded, life-long learner? Here are some helpful courses for *Boots*:
FLIP-FLOPS — Learning Strategies for your kid who's the life of the party
Flip-Flops:  you know the kids I'm talking about – if students were shoes, they would be neon purple flip-flops that light up when you walk.  They're funny and contagious, but not a lot of schoolwork gets accomplished when they're in a class or co-op…and sometimes not even one-on-one at your own kitchen table!
I have a Flip-Flop kid, so I understand the pain and the laughter.  I find myself finishing a literature lesson with *Flippy* only to find that the hour is gone, my sides hurt from laughing, and we never covered the material I'd planned.  It's great to enjoy your kid, but keeping learning on track is important, too.
Flip-Flop Kids are born to be leaders.  They are charismatic and entertaining; people seem to naturally follow them in group settings.  They are also typically unaware of the power of their casual leadership.  Their leadership is so easy that they may be unaware of their difficulty with following.
One key to success with a Flip-Flop kid is to put her in a situation where she can use her powers for good and not evil, where she can be a leader in a positive way.  The need to lead is met and she's ready to follow you better at home.  Talk with Flippy about how natural leadership gifts are apparent in her, and help her see that she has power in influencing others.  Encourage her to make responsible, pro-active choices where it is appropriate to lead in a group setting.  At the same time, help her understand which situations call for her to follow instead.
Most Flip-Flops aren't trying to disrupt the learning environment or challenge anyone's authority; they are just being themselves without understanding the power that identity possesses.
Here are some helpful courses for *Flippies*:
When you identify your homeschooler's learning style, you can tweak curriculum and experiences to bring out their strengths and develop their characters. 7Sisters can help with that. Download a course today and see how helpful our no-busywork, homeschooler-tested etextbooks can be.
What's Your Homeschooler's Learning Style and Why Does it Matter?
Related Posts: